2019 RRATFR Photos Have Surfaced!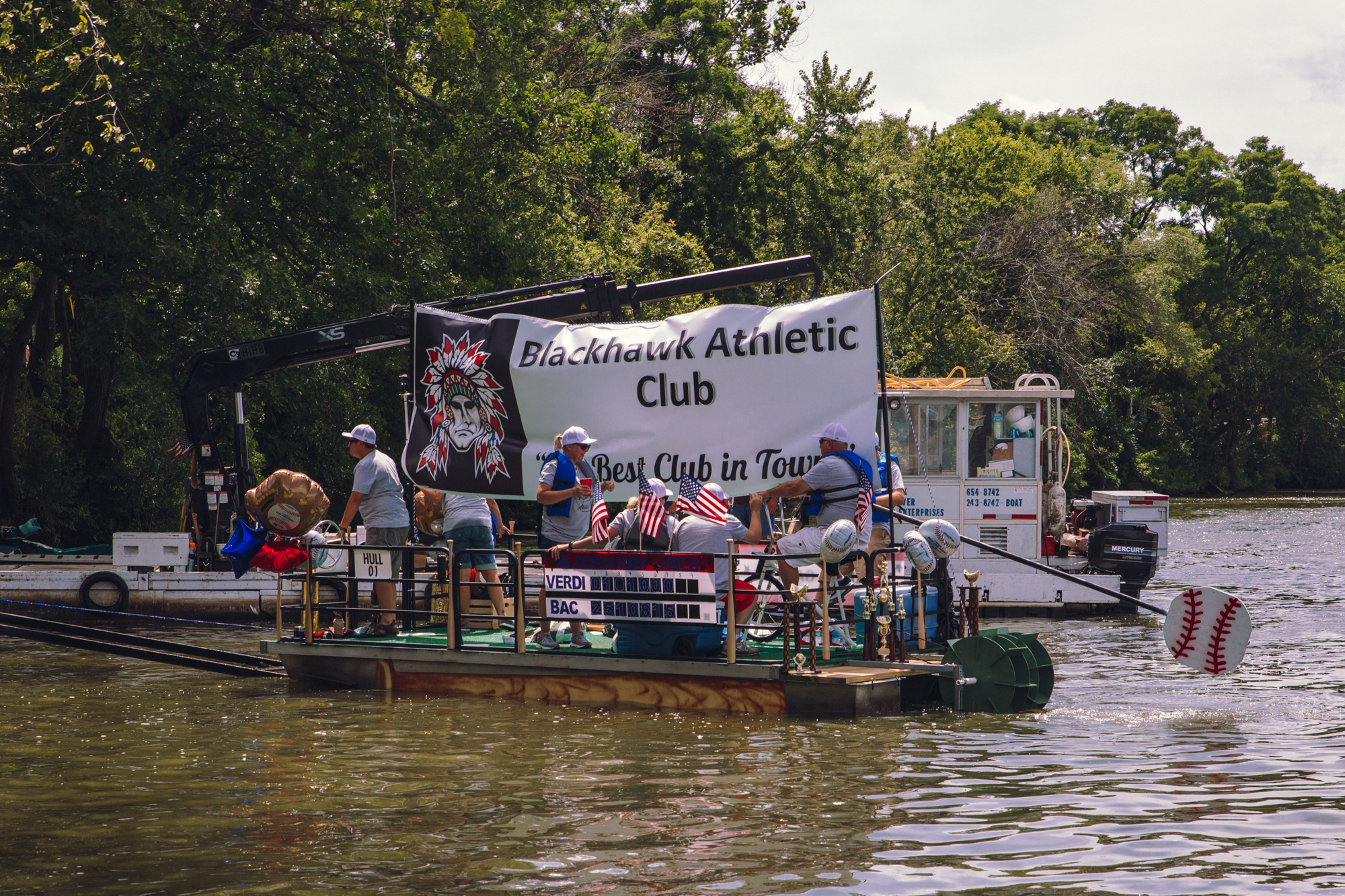 The old saying goes, "Red sky at night, sailor's delight. Red sky at morning, sailors take warning." And on Sunday, August 18, 2019, with a scarlet sunrise and a forecast for rain throughout the morning, the organizers, participants and fans planning on enjoying another Rock River Anything That Floats Race crossed their fingers that the weather would cooperate. With a slight delay, the clouds broke apart and the summer sun shone down on another spectacular flotilla of creative rafts!
We couldn't be happier with the creativity and hard work put in by 2019's crop of raft racers! From an old timey pickup truck to a 60' replica Navy ship, the designers and builders behind the rafts pulled out all the stops to create lighthearted works of art — that would survive a slow float down a river (and battling a headwind to boot).
There'd be no way to pull this off without the help of our many volunteers, who do everything from directing folks around the course to selling merch to keeping everyone safe on the water. And supporting them are our sponsors, who put their treasure behind a community-building event that is one part engineering challenge, one part pirate party.
Of course, all that means naught without the fans who line up along the banks of the dazzling Rock River, who float in pontoons and jetskis to cheer on the racers, who dance and drink on the dock at Prairie Street Brewhouse watching the rafts cross the finish line. We hope you all relished the fine weather and had another memorable day at the Raft Race!